Revive your Fitness at Every Body Pilates
"In ten sessions you'll feel the difference, in twenty you'll see the difference, and in thirty you'll have a whole new body."
- Joseph Pilates
With a foundation of better movement skills, the Every Body Pilates Fitness Pathway provides fun and diverse programming designed to enhance overall wellness and greater vitality.
Know here as "The Shape-Up," these classes will keep you moving for 45 minutes, designed specifically to enhance your fitness and keep you motivated and challenged week after week. All exercises in these classes are scalable so you can be sure to workout at YOUR level.
To learn more about the various Shape-Up Class options, click below: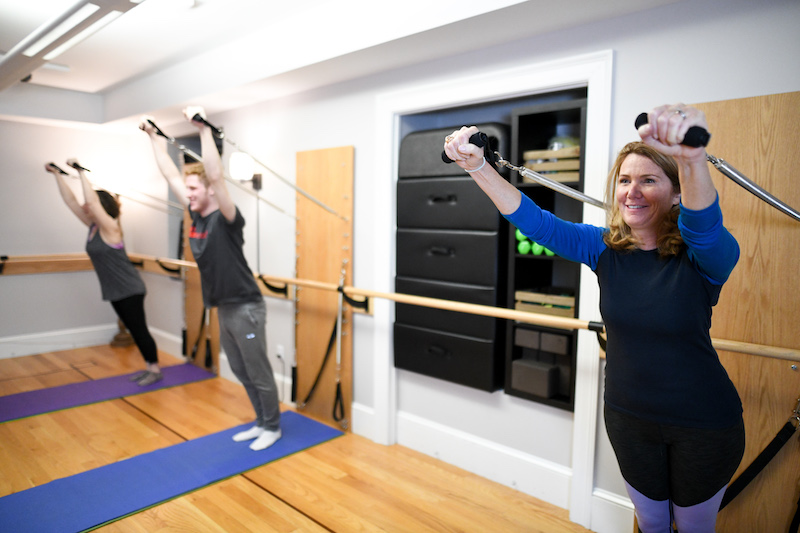 Pre-Requisite Group Class
Are you injury free, and prefer to jump right into classes? Click below to schedule your required Pre-Requisite group class.
Shape Up Primer for Group Classes, $36
This is a super fun crash course for group class students.
We go over the fundamental exercises, and strategies for progressing or regressing any exercise during group classes, to keep everyone challenged as well as safe. The class goes over Reformer, Low Chair, Wall Tower, and Redcord equipment.

Unlike other 45 minute Shape-Ups, it is 55 minutes, and although you do exercises during the session, it is not a workout.
To download a copy of our paper Group Class schedule, Click the following Button:
Ready to get started?
Click below to schedule an assessment right online.