Belmont Personal Training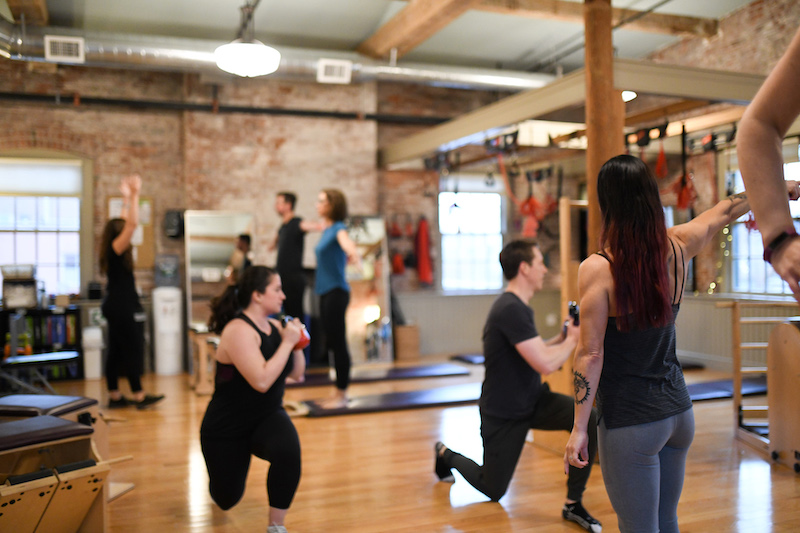 Our Purpose:
To empower our members to move through life with the body they HAVE, learning the skills that create the body they WANT.
Who We Are:
We are movement and wellness coaches who empower our members to live their best life. Our programs are for athletes, as a part of a fitness regimen, as a pathway back to health from injury or illness, or even for wellness maintenance.
We provide pathways to health that support a range of wellness goals. A varied, but most importantly, a consistent practice, is the hallmark of our approach. Personal Training is a significant building block in our approach.
Our Personal Trainers are professionals. Each trainer is passionate about the power of functional movement. All of our trainers work with one consistent goal in mind: moving well, with less pain, more energy, optimal range and the perfect amount of power.
EBP Personal Trainers are certified by the National Academy of Sports Medicine. In addition, our trainers complete our own specialized training program with owner Kirstin deFrees that includes EBP Functional Movement Education, Anatomy and Physiology, Suspension Training, and Pilates Apparatus. Our In-House Training is designed to inform each EBP practitioner's practice so the client experience is seamless.
Benefits of Personal Training are:
Exercise Program tailored to your specific needs and goals
Proper Form to reduce injury and increase efficacy
Build Strength
Increase Energy
Encourage proper fat loss and muscle gain
Overcome Plateaus
Maintain motivation and drive
Ready to get started? Book an Introductory Evaluation Lesson with one of our Personal Trainers today.