The Every Body Pilates Better Health Pathway

"In ten sessions you'll feel the difference, in twenty you'll see the difference, and in thirty you'll have a whole new body."
- Joseph Pilates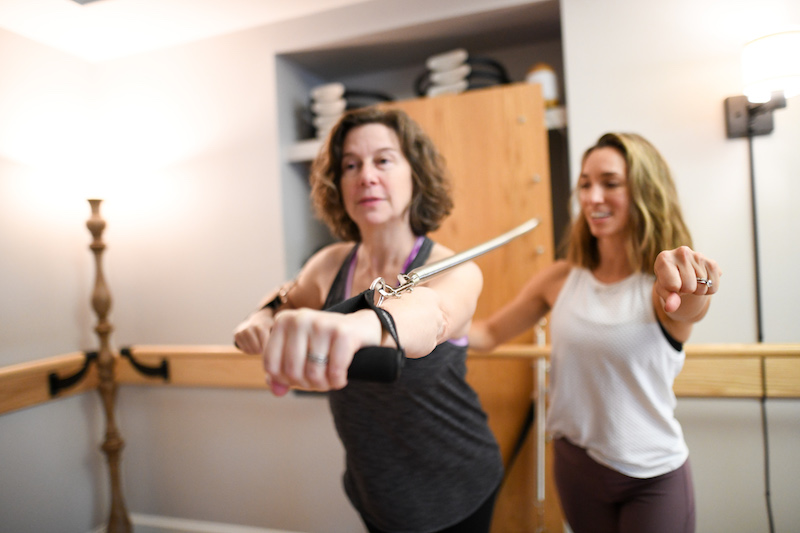 What are Pathways?
Building and maintaining a healthy movement practice is a process, a path. At Every Body Pilates, we have built pathways with your goals in mind easily paved with our services.
Our approach is relevant for every stage of a client's life, with one consistent goal: moving well, with less pain, more energy, optimal range and the perfect amount of power. At Every Body Pilates, you learn the skills for healthier living that can be translated into every part of daily life.
We are a destination Pilates, Redcord, Personal Training, and wellness studio. Our clients are from all walks of life and all fitness levels. Our team members are professionals. Each team member graduated from a rigorous training program, and has lots of practical experience. They genuinely care, are inspired by and feel dedicated to this work...helping bodies perform better. Whether you are finding your way back to fitness, post-rehab, or an athlete working on refining their performance, we specialize in YOU.
Learn more about our Pathway below:
About Better Health Pathway
Our staff is highly trained and have years of experience working with clients in all stages of life and physical condition.
We want you to move through life with the body you HAVE, learning skills that create the body you WANT.
Every Body Pilates is the leading personalized Pilates coaching company for women and men that help clients develop the skills to bolster their health at any stage. Clients can to get their life back after injury, surgery or the stress of modern life.
We are unique because we establish workouts that bolster healthy movement patterns, which will be taken into all parts of daily life.
We are the only wellness center that utilizes the heart of Classical Pilates to provide personalized exercise, home routines, and skill-based movement to empower students well beyond the walls of the studio.
At Every Body Pilates we understand that Every Body is different. Our teachers will meet you where you are and help tailor our protocols to fit your needs. Overall plans will include a combination of Private Training, Directed Workouts, Semi-Private Training, Group Fitness, Nutrition Coaching, and at Home Practice geared towards developing a consistent practice.
We work to tailor our protocols to help you meet YOUR specific goals.
Check out our Frequently Asked Questions for more details!

"Practice your exercises diligently with the fixed and unalterable determination that you will permit nothing else to sway you from keeping faith with yourself."
– Joseph Pilates 

Ready to get started?

Click below to schedule an assessment right online.
Interested in more information? Please fill out your contact information on this page and a team member will get in touch shortly!